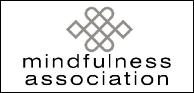 MBLC:
I have been trained by the Mindfulness Association to teach the 8 week MBLC course (Mindfulness Based Living course). This course is educational and experiential. Key sessions are:
Introductory Session – What is Mindfulness and Why Practice It?

Week 1 – Start Where We Are

Week 2 – The Body as a Place to Stay Present

Week 3 – Introducing Mindfulness Support

Week 4 – Working with Distraction

Week 5 – Exploring the Undercurrent

Week 6 – Attitude of the Observer•Day of Practice

Week 7 – Self-acceptance

Week 8 – A Mindfulness Based Life

Follow Up – The Rest of Your Life
I am available to teach the course at schools, community centres, and organisations that feel that might benefit from exploring the practice of mindfulness in daily life. Please get in touch for further details.